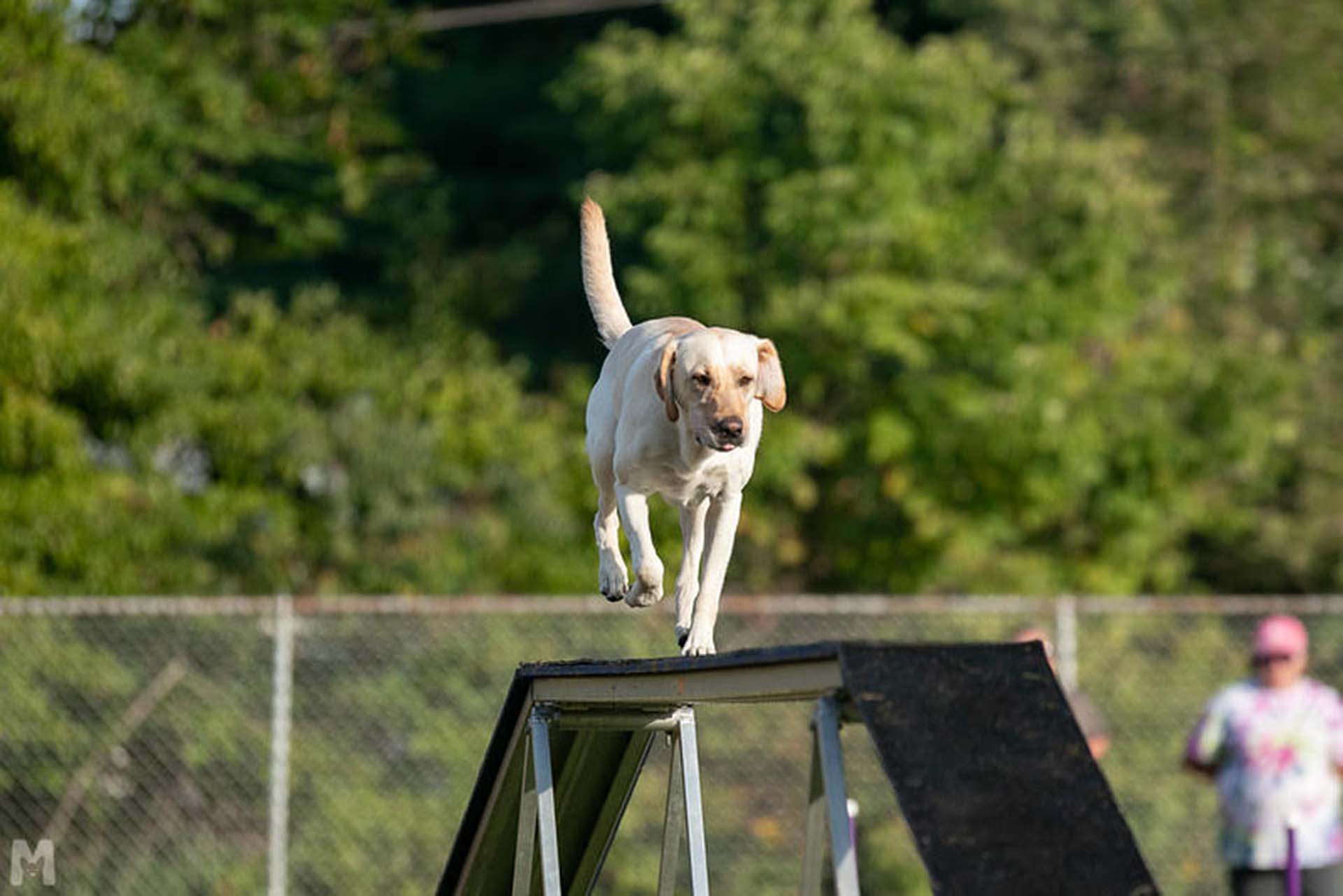 This agility class is designed to build distance handling skills using drills and short sequences to encourage dogs to drive ahead. Starting with cone work and bucket targeting that will teach your dog to take the obstacles your body language is telling the dog to perform. Target training will be useful for this course using high value toys that can be thrown. Handling coaching will include pin wheels, 180s and discriminations utilizing lateral distance skills and layering of obstacles.
Prerequisites: Dogs must be a minimum age of 10 months to participate. Completion of Foundations 2, or above agility classes, or equivalent training with instructor approval. Skill level will be evaluated in first class. Must have start line procedure and recall skills. Dogs should be in control, on leash while other dogs are training in the fenced ring.
Online applications are accepted with email confirmation on a first-come, first-served basis. Class will not be held for less than 4 teams, maximum of 8 teams.
Notes: Labor Day will be observed.
Instructor(s): Cindy Lubin/Sandi Johnston
Dates: Monday, August 1 – Sept 12, 2022, 6:30 – 7:30 PM for 6 weeks
Cost: $120.00
Class is full. Please email agility@starcityk9training.com to get on a waitlist. Please include the class you are interested in, your email address, and phone number.