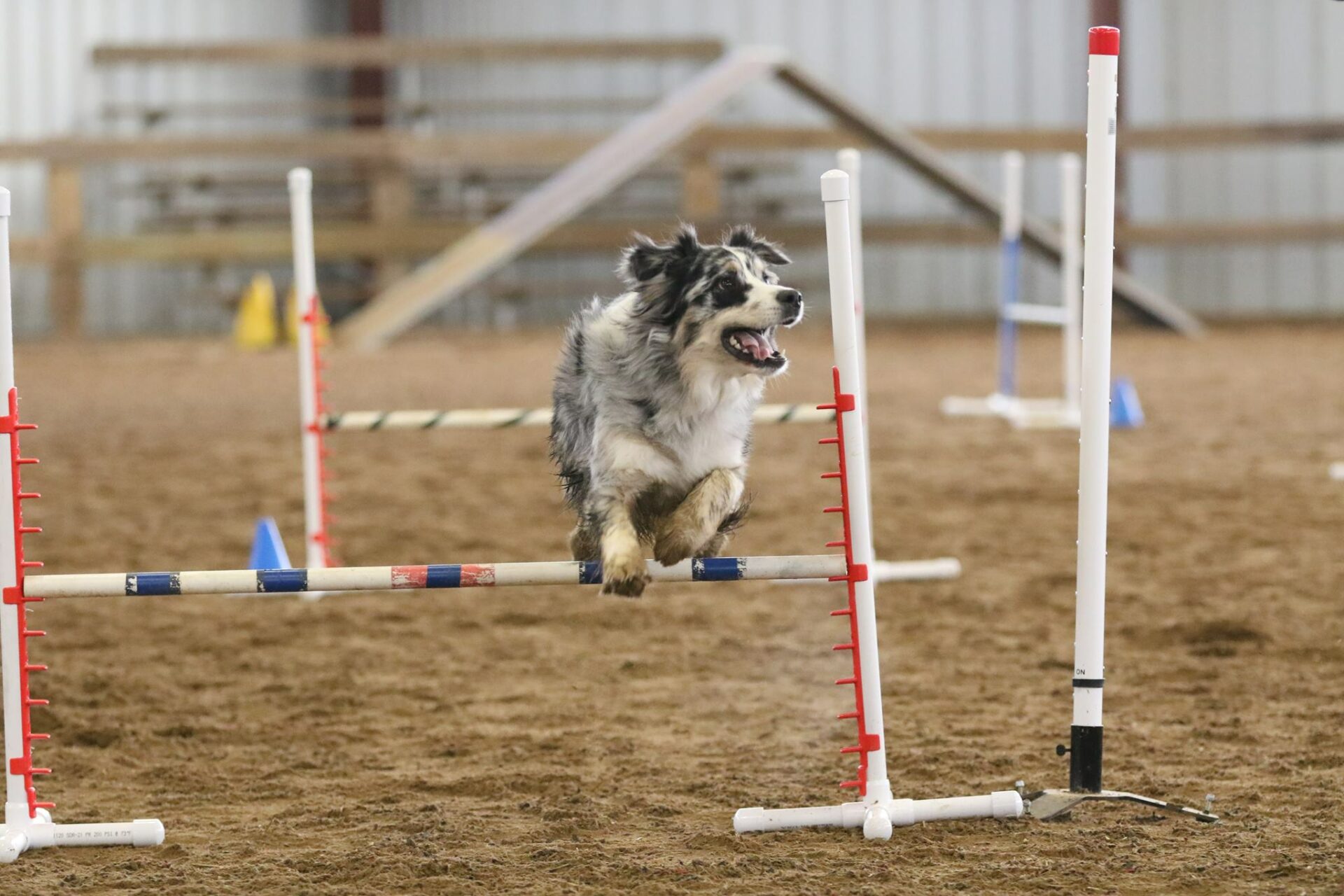 This agility class will concentrate on introducing and reinforcing channel weave training and may be taken more than once. Short sequences reinforcing contact performance on the dog walk, A frame and teeter to full height. Handling training will continue with more advanced sequences such as discriminations, pinwheels utilizing hoops, tunnels and jumps while reinforcing start line procedures.
Demonstration of skill level competence will be required to advance to the next level, teams may need to retake this level to allow dog and handler to learn at their own pace.
Applications are accepted with email confirmation on a first-come, first-served basis. Class will not be held for less than 4 teams, maximum of 6 teams.
Prerequisites: Dogs must be a minimum age of 10 months to participate.  Completion of Foundations 2, or above agility classes, or equivalent training with instructor approval.  Skill level will be evaluated in first class. Must have start line procedure and recall skills. Dogs should be in control, on leash while other dogs are training in the fenced ring.
Instructor(s):  Karen Jacobs/Betty Wilson
Dates:  Thursday, August 4 – Sept 15, 2022, 6 – 7 PM for 7 weeks
Cost: $140