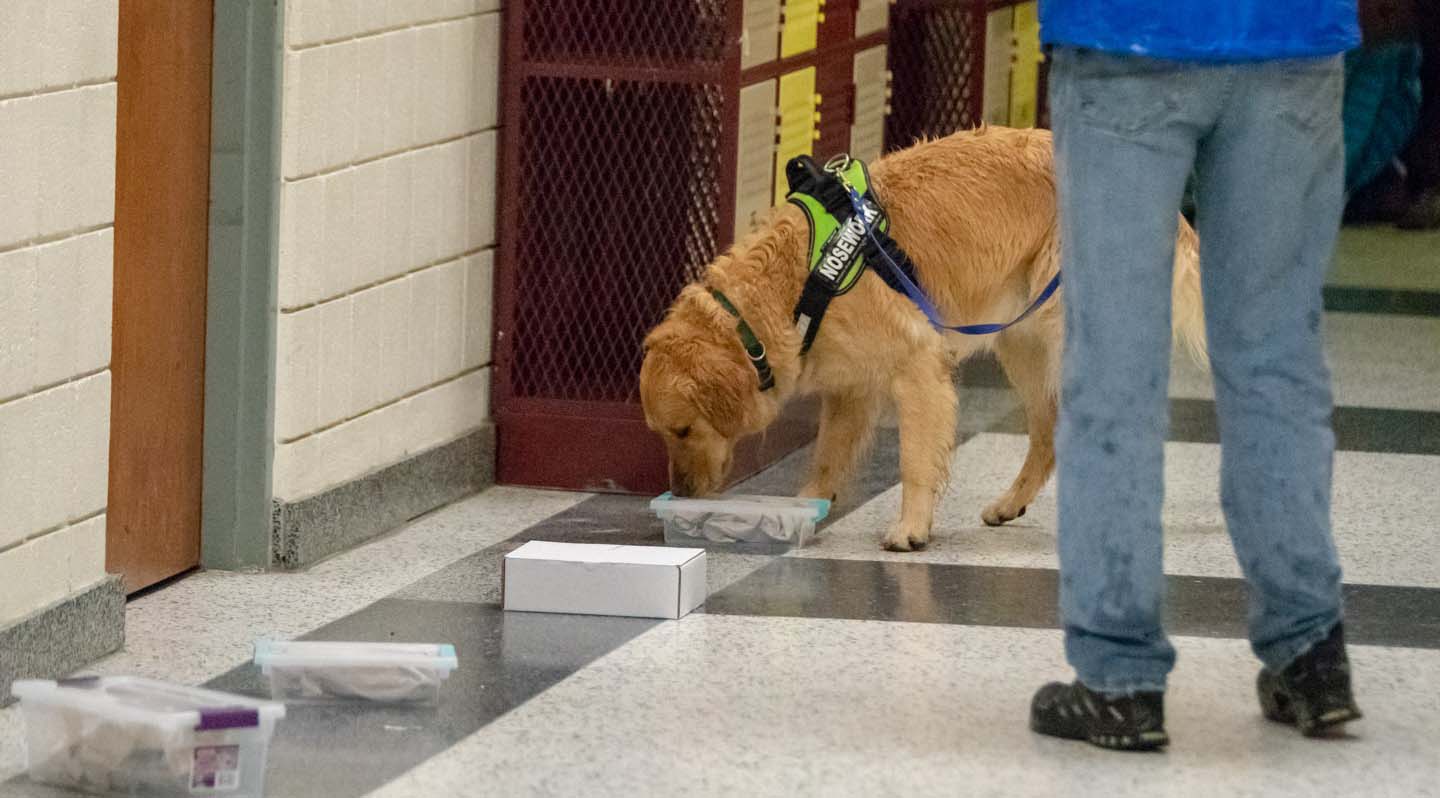 This class will build on the dog's hunt drive (desire and intensity), developing the handlers' observations skills and the understanding of box work. K9 Nose Work® provides a method for companion and sport dogs to use their innate hunting and scenting abilities while using toys and food. By following this training methodology nearly any dog can enjoy the activity of nose work.  Nose work teams can either pursue competition or as a means to bond and have fun with their dogs.
Prerequisites: Intro to K9 Nose Work® must be completed prior to this class.  Dogs must be able to stay quiet in a crate and/or in their vehicle in-between their turns. No age limit or skill level is required.
Notes: Maximum of 8 students.
Instructor(s): Bunny Rasnick
Dates: Friday, May 13, 2022, for 6 weeks, 5:00 – 6:00 PM
Cost: $120