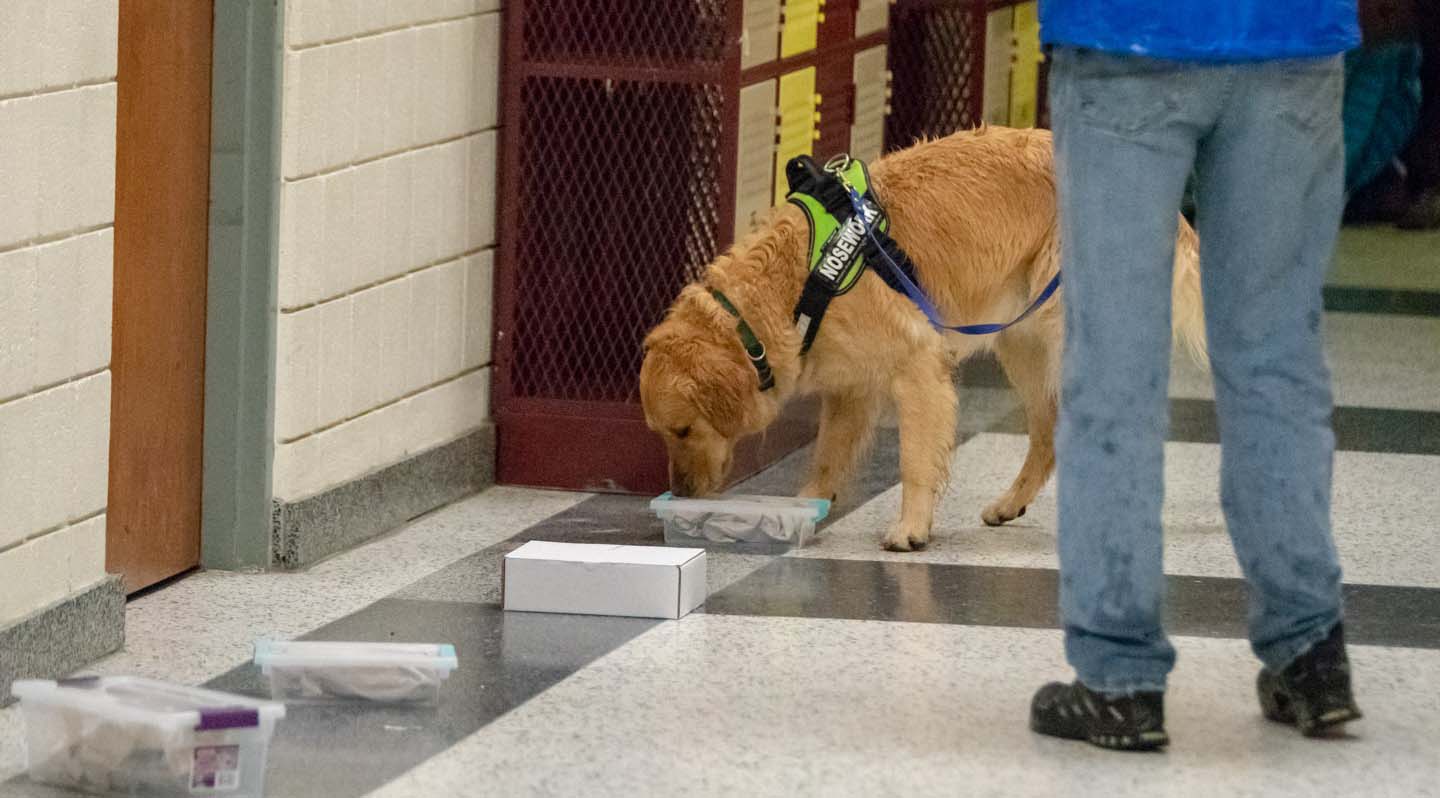 This class builds on the dog's knowledge & skills for the game and the expectation for the search.  This is incredibly valuable when building a good and positive association with odor using pairing and self-reward.
Prerequisites: K9 Nose Work® Intro to Exteriors and Vehicles must be completed prior to this class.  Dogs must be able to stay quiet in a crate and/or in their vehicle in-between their turns. No age limit or skill level is required.
Notes: Maximum of 8 students.
Instructor(s): Bunny Rasnick ANWI
Dates: Friday, Aug 12, 2022, for 6 weeks, 5-6 PM
Cost: $120