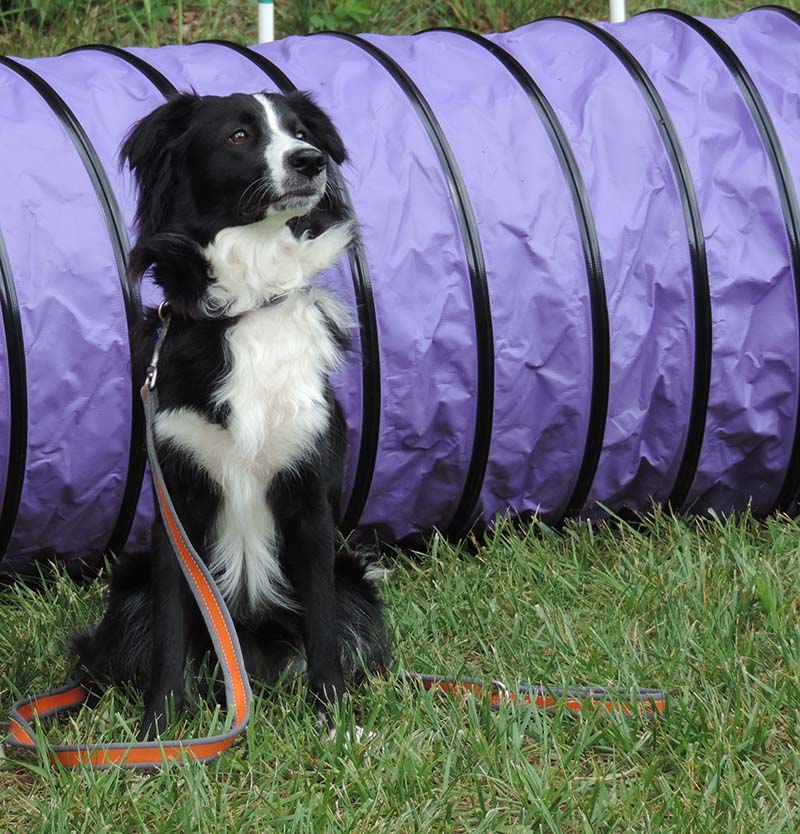 Designed for teams who plan to or are already competing in NADAC Intro/Novice levels, this agility class will teach skills needed for Intro level competition in the NADAC venue as well as continuing Novice level competition training on full height obstacles including 6 weave poles. A NADAC course and fun drills will be designed and evaluated with a focus on enabling the handler to practice distance handling skills.
Instructor will evaluate skill achievement and advise advancement to next level. This class may be taken as often as needed with instructor approval. Online applications are accepted with email confirmation on a first-come, first-served basis. Class will not be held for less than 4 teams, maximum of 8 teams.
Prerequisites: Completion of Foundations 2 or above agility classes or equivalent training with instructor approval; must have start line procedure and recall skills. Skill level will be evaluated in first class. Dogs should be in control, on leash while other dogs are training in the fenced ring.
Instructor(s): Linda Anderson
Dates: Wednesday, June 29, 2022 for 6 weeks 5:30 – 6:30 PM
Note: One class will meet 7/16 or 7/23. End of class is 7/27/2022
Cost: $120
Sorry. This form is no longer available.