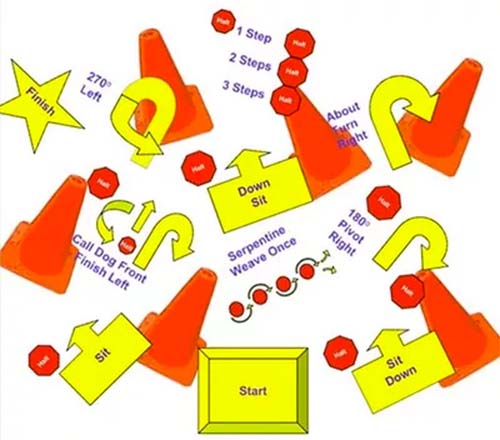 STAR CITY CANINE TRAINING CLUB of ROANOKE, INC.
(Licensed by the American Kennel Club)
Two Rally Trials
Friday, March 10, 2023
Saturday, March 11, 2023
Show hours are approximate:
Friday – 4:00 PM until one hour after completion of judging
Saturday – 9:00 AM until one hour after completion of judging
Friday entries limited to 75; Saturday entries limited to 125.
Entries will open on January 11, 2023 (at 8:00 AM EDT) at the Trial Secretary's address. All entries received before this date will be returned. Overnight or certified mail must be sent with the "No Signature Required" waiver signed. Entries for both Rally trials close on February 22, 2023 (at 6:00 pm EDT) after which time entries cannot be accepted, cancelled, altered, or substituted except as provided for in Chapter 11, Section 6 of the Rules Applying to Dog Shows. Envelopes/transactions containing entries for more than the ten (10) dog maximum and/or entries received prior to the opening date shall be treated as an invalid entry and shall be returned to the sender.
Star City Canine Training Club Building
1860 Apperson Drive, Salem, VA 24153
Rosie Higdon, Trial Secretary
lrhigdon@comcast.net
2929 Weatherly Ct., Blacksburg, VA 24060
540.808.7281