WHO ARE WE?
Star City Canine Training Club is a Roanoke Valley-based, AKC-affiliated organization of dog enthusiasts formed with a mission to create quality training opportunities in dog sports and activities compatible with responsible dog ownership. It is our intent to cooperate to advance the welfare of dogs and dog lovers in our community through education in a friendly and supportive atmosphere. We provide many opportunities for handlers and their dogs to participate in fun events, workshops, training classes, and a host of performance/sports trials at our facilities and within our greater community.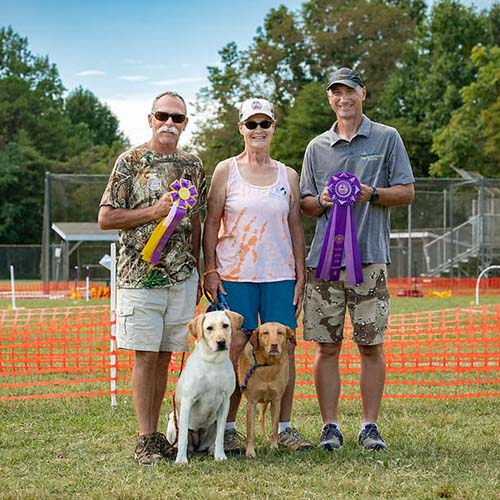 Our dogs are going places and yours can too!
Training and companionship are core values of Star City Canine Training Club membership. Our members participate in dog sports and trials at multiple venues throughout the country as well as training without competition.
Some of the dog activities we participate in include:
Agility
Obedience
Conformation
Rally
Scent work
Herding and tracking
Many of our club members and dogs support our local community with Pet Therapy (PT) Visits. We visit in hospital settings, nursing homes, assisted living and other facilities and participate in reading and recreational programs at libraries, schools, area colleges and non-profit organizations.
We proudly support the PT Program of Pet Partners, Inc. Some of our members are licensed PT Team Evaluators and Instructors by Pet Partners, Inc. As such we are able to provide exceptional PT Team training and regional PT Team evaluation support.
Our members also offer assistance to local shelters, pounds, and animal rescue organizations by fostering animals, donating food and supplies, and assisting with training as needed.